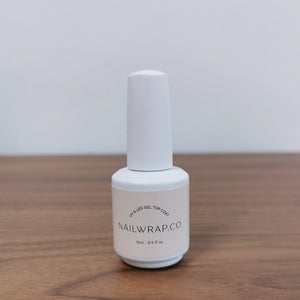 Gel Top Coat (Glossy) + UV Led Lamp Bundle available HERE
*** This top coat requires UV Led light to cure. It will not dry if it is not used together with a UV Led Lamp.
We are all about those finishing touches.
- Gel top coat dries in 60 seconds
- Use this together with our UV Led Lamp
Application:
- Apply an even layer of top coat (not too thick) over your nail wrap.
- Cure the gel top coat under the UV Led Lamp for 60 seconds (Tip: remember to 'cap' the nail by running the brush horizontally over the tip.)
- Voila! Salon worthy manicure in under 15 minutes! 
Removal:
- Soak nails in warm water for 10 minutes and peel of the top coat and nail wraps (yep, you read that right. no acetone needed!)